A Mind Map is a thinking tool that works much the way our brains do using images and association.  You basically start with a central word and draw branches with related word nodes expanding out indefinitely.  You can add color and images to make it more fun and impactful.
Humans remember by visualization and association, so this is a great tool for programming the sub-conscious mind.  It's also a great way to set goals which are proven to aid in motivation and success.  Much like a vision board, you can use it as a visual representation of what you'd like to manifest in your life.  This method can help clarify what you want and don't want, set clear goals, create action steps, and clear limiting beliefs allowing your wishes to come true by the law of attraction, or assisting in achieving your goals by simply bringing clarity and organization.
The idea of creating diagrams connecting ideas with branches and nodes has been around for centuries under various names including thought bubbles, spider diagrams, spidergraphs,  mind webs, and idea sun-bursting.  The term, "Mind Map," was coined by Tony Buzan.  He says the idea was inspired by Alfred Korzybski's general semantics.  Tony Buzan recommends using one word per node to keep it more open and free.
You can use colored pencils, magic markers, paint, or Mind Mapping software to create your own.  Find what works for you.  This is a powerful tool for motivation, inspiration, organization and having fun.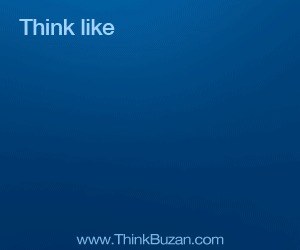 Mind Mapping: Why Do It?
Self Discovery
Goal Setting
Team Building
Organization
Brainstorming
Manifestation
Clarifying
Get Ideas Out
Development
Improving Memory
Finding Relations
It's Fun!
Comments
comments